On September 23rd, Derek Nicoletto acted in the table read of Karen A. Ogle's new pilot, "A Lesson in Futility," hosted by The Drawing Board. Derek read for Garth, an a-hole acting teacher.
Filmmatic Comedy finalist!
The Homestudy is a finalist in the Filmmatic Comedy Screenplay Awards, 2019.
Derek Nicoletto's The Homestudy is a finalist in the NYC's Katra Film Series feature screenplay competition. Winner announced September 25th.
Derek Nicoletto's screenplay, "The Homestudy," has earned him a spot in the esteemed Stowe Story Labs Narrative Lab this August. He will be working alongside a dozen other writers and mentor/producers to pitch and perfect "The Homestudy."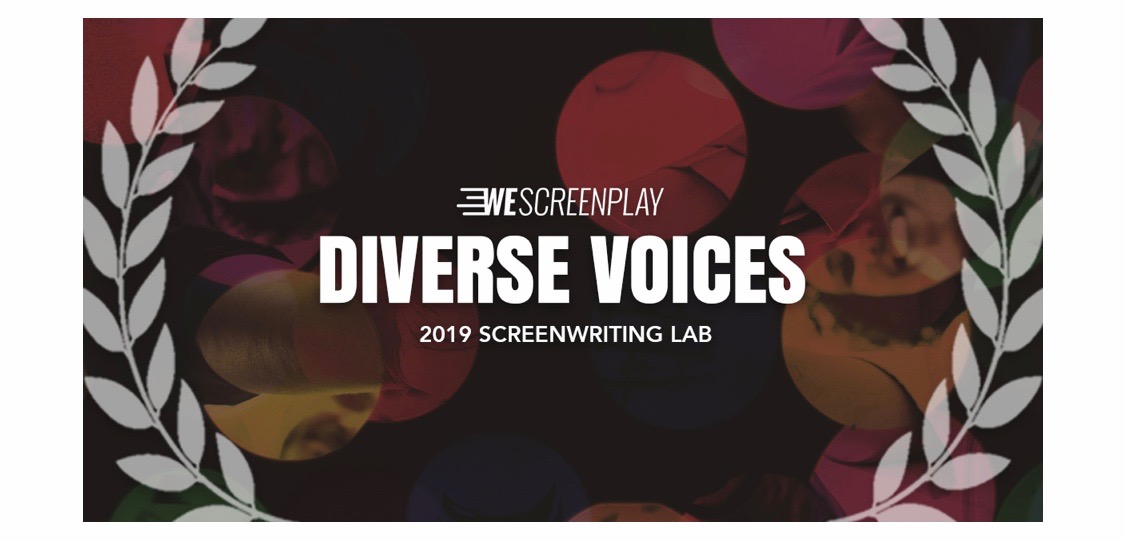 Derek Nicoletto's screenplay "The Homestudy," a contemporary dramedy, has made the final round of the WeScreenplay Diverse Voices 2019 Competition.
Derek Nicoletto will play HADES in "zounds!" by Veronika Gribanova in the esteemed Edinburgh Fringe Festival in August 2019!
In February, Derek performed as a pediatric oncologist in an AFTRA industrial video.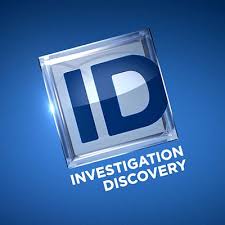 HOMETOWN HOMICIDES on DISCOVERY ID Derek Nicoletto will appear in an upcoming episode as a CSI agent.
TIMES SQUARE CHRONICLES. Read the feature on Derek Nicoletto by Suzanna Bowling in "Meet the Playwrights of NY Summerfest: Derek Nicoletto Asks You to Brunch in Babel" "Brunch in Babel" will be performed at the Hudson Guild Theatre on September 6th at 6:15 p.m, September 7th at 6:15 p.m. and September 9th at 8:30 p.m. Get tickets here.
Derek Nicoletto is featured as the only dad ever to appear on Momfaming.com and is their special guest for Father's Day! Read the full article here, where Derek talks about fatherhood and mentions some of his current writing projects, including his memoir, "Hey, Bubba."
MAY 2018: The New York Film Awards have named Derek Nicoletto "Best Actor in an Indie Film" for his work in Paternal Instinct.
In April, Derek Nicoletto worked in Paris, playing a role in an upcoming film from the Emmy-winning team that comprise Styopia Films.
Derek currently has two short films making the festival circuit as winners (and as official selections: Paternal Instinct and For Better. In April and May, Derek travelled to Austin, Philadelphia and Brooklyn for screenings.
Haunted Holiot Hildorf Hotel
Derek is currently playing the role of hotel proprietor Alistair McAlastair in the AEA production of The Haunted Holiot Hildorf Hotel at Open Hydrant Theatre Company. Performances begin June 1, 2018.
Derek Nicoletto set to direct his play "Brunch in Babel" for the New York Theatre Festival.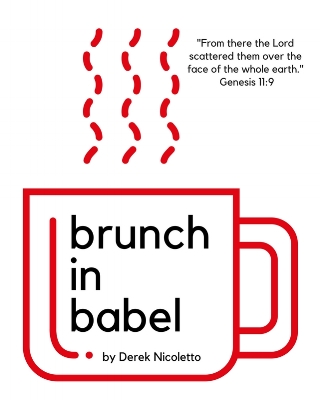 "Brunch in Babel," a short play written and directed by Derek Nicoletto, will be produced as part of New York Theatre Festival this coming September 2018. It is currently in pre-production.
Derek nicoletto performs during 2018 Sundance film festival for ISA's GRand prize winning screenplay
Sundance Film Festival - ISA's Winning Screenplay
Derek Nicoletto performed a part in an industry only table-read of the ISA winning screenplay, "Clean Slate" by Josh Sorokach, during this year's 2018 Sundance Film Festival in Park City, Utah.
Derek Nicoletto is a part The White Shirt Project for 2018, read more about it here, featuring this photograph by renowned photographer Jose Ramon:
RECENT PERFORMANCES, events:
LOVER LOVER. In December 2017, Derek Nicoletto will direct Lover Lover, a play by Veronika Gribanova. After a two-week, sold-out run at the Toronto Fringe Festival in the summer of 2017, theatre company Subverting Something brings Veronika Gribanova's play Lover Lover to the The Duplex in New York City's iconic Greenwich Village. Lover Lover is a story about heartbreak, identity, sexuality, polyamory, and about the limitations and possibilities of love. It is the story of two lovers that have never met, and another one that's oddly holding them together. Full of surprises, this site-specific piece is an intimate conversation between strangers in a public space. It unfolds in real time, with the audience around them. In "Lover Lover," the characters come to The Duplex to see a show…and end up being the entertainment. Get your tickets by clicking on one of the showdates below!
Billboard's Greatest Hits
BILLBOARD'S GREATEST HITS. November 3-5, 2017. Derek Nicoletto is set to direct Billboard's Greatest Hits a one-act about three teenage girls and their struggle to define true beauty. Open Hydrant Theatre at The Point, Bronx.
BACKSTAGE Magazine interview July 7, 2017
#IGotCast With Backstage: Derek Nicoletto
New York actor Derek Nicoletto has some advice for his fellow urbanites: Leave. "Be open to traveling outside Manhattan or Brooklyn," he says. "We'd all love to get great roles in the city, but it's more important to be acting as much as possible than to be making the commute an easy one. Sometimes 'pounding the pavement' means a highway, not a sidewalk."
Nicoletto's creed is working for him. In the past year, he's been cast in several projects through Backstage, including the leading role in the play "Soulmates or Nada," as well as in "Reach Out" at the upcoming Open Hydrant Theater Company Urban Waves Festival.
Backstage has been instrumental in his success. "I created a role search specific to my type, location, and age range," he says. "When a listing fits this description, a notice is sent out to me immediately, so I am able to respond as quickly as possible."
Backstage was also pivotal in Nicoletto's decision to transition from a more traditional job to acting full-time. "I was an attorney for 10 years before quitting completely to study at an NYC conservatory that advertised on Backstage," he says. "I use Backstage daily now that I'm well-trained and ready for the world of auditioning."
Read the interview here. https://www.backstage.com/interview/igotcast-backstage-derek-nicoletto/
AUGUST 22-26: NEW YORK THEATRE FESTIVAL at Hudson Guild Theatre.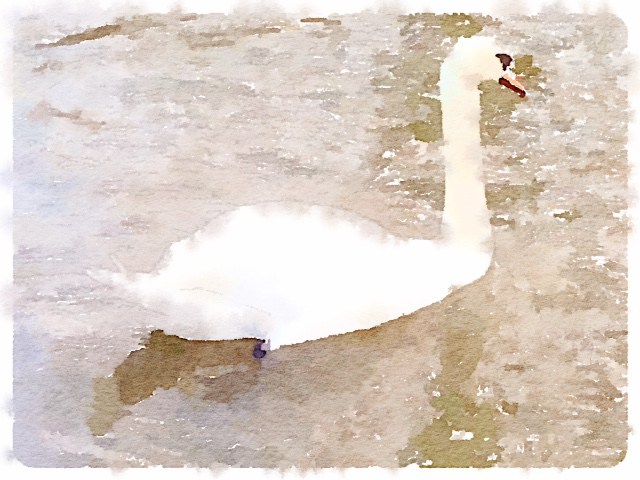 a part of THE NEW YORK THEATRE FESTIVAL: AUGUST 22-26, 2017 at the Hudson Theatre Guil, see Derek Nicoletto in LAKE OF SORROW by E. Thomalen, AUGUST 22-26, 2017.
JULY 7-9, 2017 REACH OUT - OPEN HYDRANT THEATRE COMPANY'S ONE ACT FESTIVAL - July 7-9, 2017
See Derek Nicoletto in "Reach Out" at Open Hydrant Theatre Company.
June 23-25 2017 - A SKETCH OF NEW YORK - SKETCH COMEDY - The Producer's Club, New York
Take a break from the news cycle! And Facebook!
Here is the ticket link for A Sketch of New York next weekend. There are 3 casts performing the entire weekend. My cast performs at the following times at The Producer's Club on 43rd and 9th.
Friday, June 23 at 6 p.m.
Saturday, June 24 at 1 p.m.
Sunday, June 25 at 1 p.m. AND 6 p.m.Saturday, June 24 at 1 p.m. TICKETS
DEREK NICOLETTO SET TO PERFORM IN "SOULMATES OR NADA" AT TEATRO LA TEA
Derek Nicoletto will be playing a lead role in Iris Silverio's original play, "Soulmates or Nada" at Teatro La Tea in New York City's Lower East Side, April 28-30.
Derek Nicoletto is an actor with experience in theater, film, tv, hosting and improv. He has studied at the prestigious Atlantic Acting School in New York city and Matthew Corozine Studios. (resume below)
DIRECTORIAL WORK
"Cross" (feature) Written and Directed by Derek Nicoletto for Livingston Productions, Inc. (2019)
"Lover Lover" (play) by Veronika Gribanova, Directed by Derek Nicoletto. Played Off-off Broadway NYC, The Duplex, Dec. 2017
"Billboard's Greatest Hits" by Cecilia Copeland. Directed by Derek Nicoletto for Open Hydrant Theatre, The Bronx
FILM & TELEVISION:
"Cross" Michael Livingston Production (pre-production)
"Kidnap" Frank (lead) On the Rocks Films
"In My Dream" Phil (lead) On The Rocks Films
"Still Trying" Theatre director Jennifer Suter Productions (2018)
"Orca" Stevie Circus Elephant Films (dir. Jehan Semper)
"Dads" (CBC ) Lead The Sound Research/Tabula Rasa
"The Night Of" (HBO) Prisoner Steven Zaillian/ The Night Of Productions, LLC
"The Wake" (short) Tony dir. Mark Albini
"Courtesy Kills" Meth Head NYFA / Norvel Hermanovskid
"The Jim Gaffigan Show" (TV Land) Literati Steven Tsuchida
"Odd Mom Out" (Bravo) Hamptons party guest Left/Right Productions Piro Vision Jax Media
"LOGO Rock Music Special" Host MTV LOGO (dir. Julian Rad)
"LOGO Summer Festival Special" Host MTV LOGO(dir. Julian Rad)
"LOGO SXSW Music Special" Host MTV LOGO(dir. Julian Rad)
THEATRE:
LAKE OF SORROWS Rothbart Reflection/ Lord North New York Theatre Festival, Hudson Guild Theatre (dir. Andrea Andresakis)
REACH OUT Officer Open Hydrant Theatre Co. (dir. Angelica Vicens)
A SKETCH OF NEW YORK Ensemble The Producer's Guild (dir. Joe DiNozzi)
SOULMATES OR NADA Stephano (lead) Teatro LATEA
24 HOUR PLAY MARATHON Dominic MCS Theatre (dir. Rayna White)
UCB SHOWCASE UCB (dir. Chelsea Clarke)
GODSPELL Ensemble Indiana University (dir. Daniel Shock)
IU SING 1994 Emcee, lead Indiana University
TORCH SONG TRILOGY Ed Denver Center Theater (dir. Kirby Lewellen)
TEN PERCENT REVUE Lead, Various Denver Center Theatre (dir. Susan Draus)
*Denver Critics Circle Awards:
Best Ensemble Nomination
PERFORMANCE ART:
The Corporate Headquarters Hippo Panorama Gallery, NYC / D. Doubin/ V. Bonet
INDUSTRIAL:
NEXIUM, AstraZeneca Aging rock star Broadstreet Productions, New York, NY
NEXIUM, AstraZeneca Game show host Broadstreet Productions, Las Vegas, NV
Matrix L'Oreal Singing hairstylist Estee Lauder, New York, NY
Farxiga, AstraZeneca Comedic singer Blueprint NYC, New York, NY
EDUCATION:
Acting: Atlantic Acting School - Full-time conservatory; Matthew Corozine Studio (Meisner-based training, Matthew Corozine instructor)
Voice: Wendy Parr Studios; John Zupan Studios.
Improv: Upright Citizens Brigade (New York, NY), Second City (Players Workshop – Chicago, IL)
Juris Doctor, Law - Brooklyn Law School - Brooklyn, NY
Bachelor of Arts - New School for Social Research - New York, NY; Indiana University - Bloomington, IN
Additional:
Established recording artist, songwriter, Grammy Award voting member, numerous music videos, tour/music credits.
Languages: English, German (proficient), French (proficient), Spanish (proficient),Italian (beginner)
Accents: German, Minnesotan, Midwestern, Southern, French, Italian